RA Lifestyles~4 Poster King Bed,King Bed
Jul-22 2018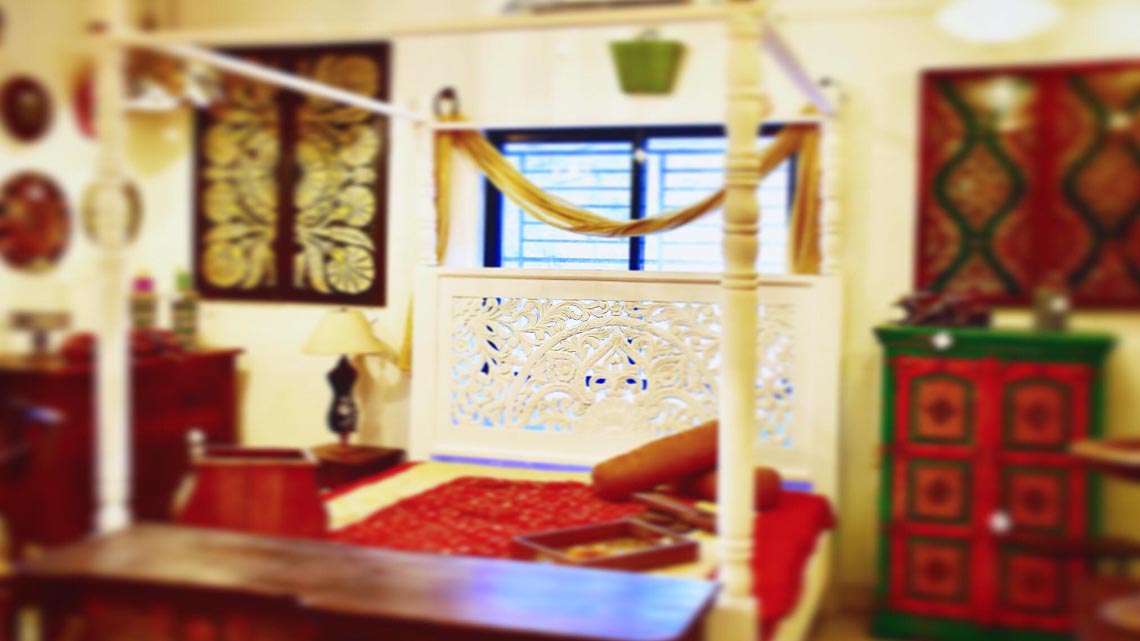 Ra Lifestyles ~ The Power of Beauty ~ Serene, calming, comfortable… these words probably describe your ideal bedroom. More than ever, we want your bedrooms to be a retreat. No wonder – with our crazy lifestyles and hectic schedules – who doesn't want an oasis where they can relax and rejuvenate? Whether you have a big bedroom or small, modern or contemporary, visit us to make it a sea of tranquility. It's all about the bed – make it a standout focal point! A Furniture , Home Decor and Accessories store like none other . Ra Lifestyles Pune is sprawled over 12,000 square feet on three floors tucked away in a quaint bungalow in Kalyani Nagar . The only Lifestyle store in Pune .
Ra Lifestyles offers a beautiful range of handcRAfted hardwood furniture and exquisite range of handcRAfted accessories.There is always something special for everyone at Ra Lifestyles .
We display bedroom furniture , dining room furniture , living room furniture , outdoor furniture , accent furniture pieces at affordable prices . We also display genuine antique furniture personally curated from all parts of India . Our pieces will bring life into empty spaces . The hand made furniture is made from teak wood , rose wood , sheesham wood , oak wood , sleeper wood etcRA.
Our display of limited edition handmade home decor and accessories is the perfect way to complete your home and make it into something unique and special. We display table top decor , floor decor , wall decor . The decor is made of glass ,ceramic , metal , terra cotta , wood , eco mix etcRA.